Iowa State University and the Center for Cybersecurity Innovation & Outreach offer several options for those interested in advancing their cybersecurity education. The different undergraduate avenues we offer are designed to cater to those with from different computing-related majors of study.
Follow the flow chart below to see what the right option might be for you to see which avenue may be a good fit for you. Do not hesitate to contact us if you would like to discuss our options as well.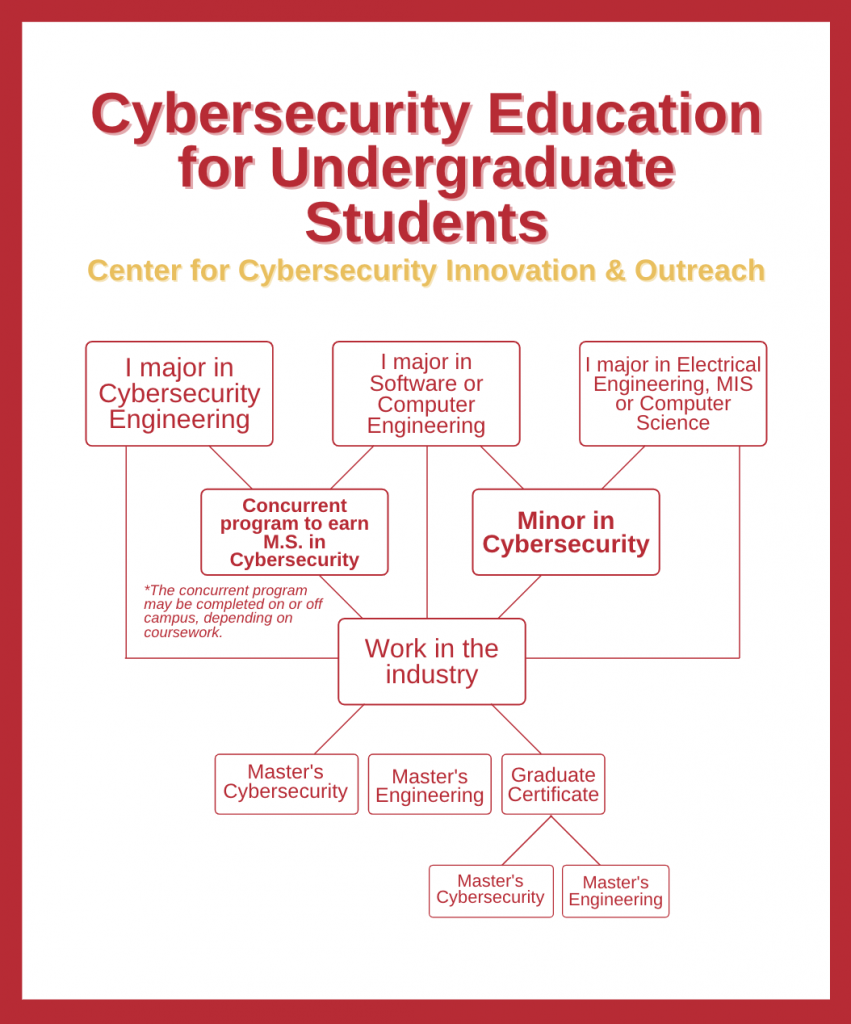 About the Minor in Cybersecurity
Who could complete the Graduate Certificate:
What it means to have a Graduate Certificate in Cybersecurity:
About the Concurrent Program
Who could complete the concurrent program to earn an M.S. Cybersecurity:
What it means to have a M.S. Cybersecurity:
The Master of Cybersecurity, Master of Engineering or Graduate Certificate is completed by graduate students.