Created in 2000 as a multidisciplinary center, the Center for Cybersecurity Innovation & Outreach (CyIO) strives to become a nationally recognized authority in cybersecurity research, teaching and outreach. The Center represents several departments across campus—including Electrical and Computer Engineering, Mathematics, Political Science, Management Information Systems and Computer Science—to respond to the needs of students and the priorities of funding agencies.
As the attention toward cybersecurity increase, CyIO is prepared to act on the available opportunities and enhance awareness of cybersecurity issues facing our home and the world.
The Center obtained designation of National Center of Academic Excellence in Cybersecurity (CAE-C) Education by the National Security Agency four times since 1999.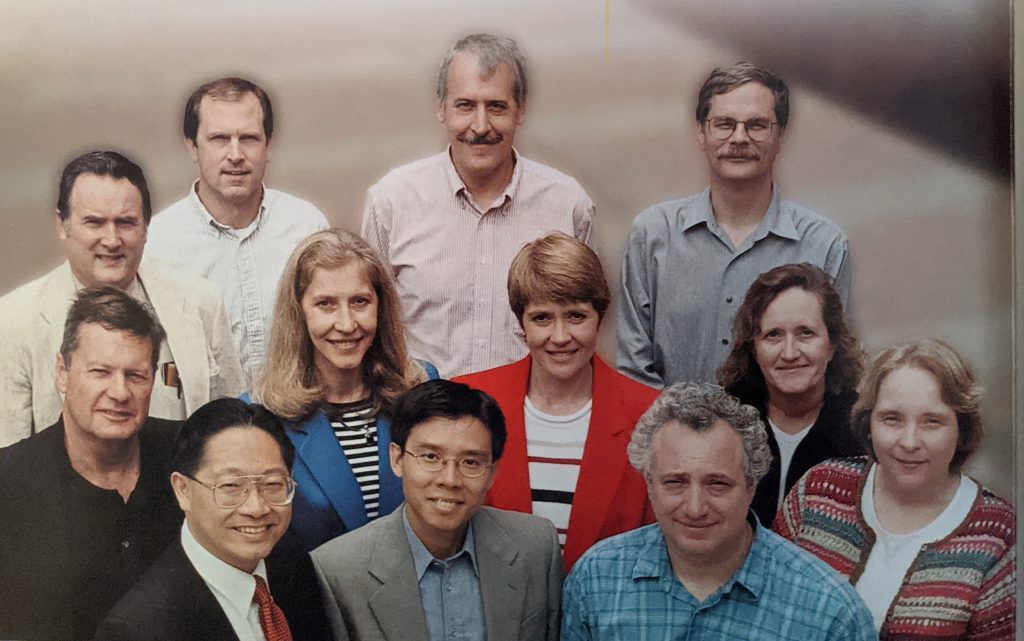 Cybersecurity Innovations at Iowa State
1990– Cyber started at Iowa State
1995– The first cyber course started
The Center became one of the first seven National Security Agency Centers of Academic Excellence
1999– Iowa State started one of the first graduate degrees in cybersecurity
2000– One of the first centers in the nation dedicated to cybersecurity started
2005– The first cyber defense competition (CDC) at Iowa State was held. Now, there have been over 60 CDCs at Iowa State.
2006– Iowa State had its first high school CDC
As of 2021, Iowa State:

Is one of only three cybersecurity engineering programs in the country
Has over 20 courses in cybersecurity
Has 20 faculty teaching and researching in some aspect of cybersecurity
Is one of the largest cybersecurity programs in the country
Started the Iowa Cyber Hub to bring together K-12, community colleges, 4-year schools, universities and industry to work together to develop a cyber workforce and increase the cyber literacy of all Iowans
Is leading the nation in cybersecurity